The Environment and You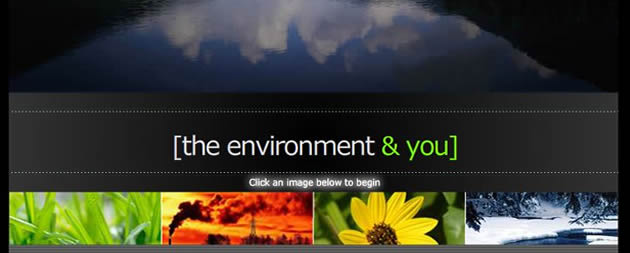 Description
The Environment and You started as a high school, contestant project for the 2008 Business Professionals of America (BPA) Web Design contest -- which took on an environmental theme. After the contest my partners and I further improved the website and entered it into the Adobe School Innovation Awards program where it won top honor.
Role
Head Programmer
Process
For compatibility reasons the website featured two versions -- one HTML and one Flash. XML was integrated into the website to allow content to be changed at a central location. Search was implemented into Flash to allow for content searches.
Achievement
This project won the first annual Adobe School Innovation Awards program in 2008.
Technical Aspects
Languages: Flash, HTML, CSS, JavaScript, XML
Date: 2008