Igel Construction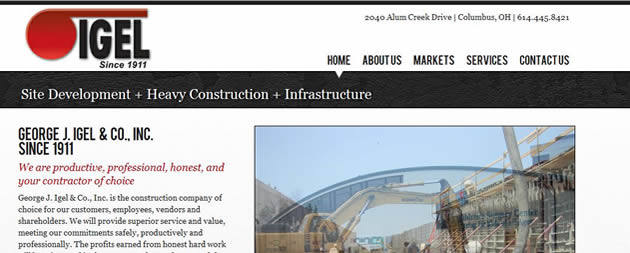 Description
While working with JST Design and independently developing websites, Igel Construction came to us looking for a CMS-driven solution to enhance their web presence.
Role
Head Developer
Process
A custom-created PHP content management system was used for the dynamic retrieval of content. Clean URLs were used to enhance search engine optimization.
Achievement
During this project I learned more about the object oriented behavior of PHP and many of its limitations.
Technical Aspects
Languages: PHP, HTML, CSS, JavaScript
Date: 2010-2011 (six month project)
Link: http://www.igelco.com